Nearly a quarter of the available land in West Virginia is dedicated to farming, making this a small state that's big on food. West Virginia is also the birthplace of the Gold Delicious Apple, one of the most popular apple varieties in the entire country. To make sure they live long, healthy lives, many residents in West Virginia are concerned with following recommended nutritional guidelines and seek the services of a registered dietitian.
Dietitians in West Virginia must become licensed to practice by the West Virginia Board of Licensed Dietitians, which requires meeting certain guidelines.
Requirements to Become a Dietitian in West Virginia
Basic Requirements
Age: 18 years or older.
Education: A bachelor's or post-bachelor's degree is required to become licensed in West Virginia.
Licensure: You must register with the West Virginia Board of Licensed Dietitians in order to practice.
Degree: A degree that qualifies for licensure will have a major focus in food and nutrition, dietetics, human nutrition or food management services.
Experience: At least 900 hours of experience supervised by a licensed dietitian.
Exam: West Virginia dietitians must have earned a passing grade in the Commission on Dietetic Registration (CDR) exam.
Citizenship: If you are a legal alien or US citizen, you can apply to become a licensed dietitian in West Virginia.
Find schools and get information on the program that's
right for you.
(It's fast and free!)
Featured Schools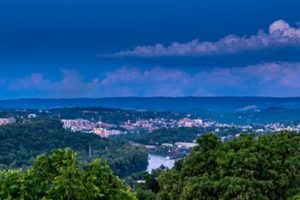 Additional Requirements
Background Check: A background check, including child support enforcement, will be performed before a West Virginia dietetic license will be granted.
Application Process
Licensure: Complete and submit your application to the West Virginia Board of Licensed Dietitians. Include a $50 application fee, verification of your CDR registration and academic transcripts from your completed degree. License must be renewed annually for a $50 fee.
Provisional: A provisional license will be granted to candidates who have completed all requirements other than the CDR examination. This license also costs $50 and allows you to work under the supervision of a registered dietitian.
Reciprocity: If you can prove licensure in another state and pay the required fee, you will be given a license to practice in West Virginia.
Degrees Related to Dietitians
The first step in becoming a registered dietitian is enrolling in a degree program. Degrees that aspiring dietitians can choose include nutritional education, human nutrition, food management systems, nutritional science and dietetics.
Discover health and nutritionist programs in West Virginia that are a match for you!
Major Cities in West Virginia
The largest city in West Virginia is Charleston, which is home to 51,400 residents.
Huntington is the second largest city in West Virginia.
Parkersburg is West Virginia's third most populous city, with 31,492 citizens.
What Does a Nutritionist Do?
The development of meal plans is the primary responsibility of a nutritionist. Individuals and groups will use these meal plans to meet their daily nutritional recommendations.
Nutritionists may find employment with government and private institutions like hospitals, nursing homes, prisons and schools.
Nutritionists will be responsible for tracking their client's progress and writing detailed reports about this progress.
Nutritionists can work to educate communities about proper nutrition.
Related Careers
Dietetic technicians and nutritionists perform similar duties to dietitians. In these two similar careers, you may perform the exact same tasks as a dietitian, including building meal plans and advising clients about their nutritional needs.
Employment Numbers in West Virginia
According to numbers published by the Bureau of Labor Statistics in May of 2015, there are 380 dietitians working in West Virginia.
Salary Ranges in West Virginia
Dietitians employed in West Virginia can expect an average annual salary $56,540.
West Virginia Dietitian Links
Nutritionist and Dietitian Programs in West Virginia
Get Your Degree!
Find schools and get information on the program that's right for you.
(It's fast and free!)
Choose your area of study and receive free information about programs you are interested in. Qualified nutritionists and dietitians often pursue a bachelor's degree before attempting certification. Though both deal exclusively with nutrition, food, and dietary choices, nutrionists and dietitians do have different roles. Request information from multiple schools to find the best program and educational opportunity for you!