If you're interested in a career focused on helping people by improving their health, there is no better option than becoming a dietitian. A professional dietitian will gauge their client's individual nutritional needs and will develop meal plans to help them meet these needs. Over time, you will track your client's progress and help them make adjustments as necessary.
Perhaps the most important part of choosing a new profession is examining your career prospects and potential salary, which is provided by the Bureau of Labor Statistics (BLS). Read about the dietitian salary and job outlook according to the BLS, and find out how you can improve your potential salary and job opportunities.
Influencing Factors
Before examining the salary and career numbers provided by the Bureau of Labor Statistics, it's important to understand a few of the factors that can influence your salary. Primarily, the issue that most affects your dietitian salary and job outlook is the state in which you intend to practice. Some states have extremely competitive salaries and a multitude of job openings, while others may have limited access and a lower average annual pay.
Another factor that can influence your pay level is the amount of experience you have as a registered dietitian. Entry-level dietitians will often have lower earnings than those who have been in the field for several years.
Find schools and get information on the program that's
right for you.
(It's fast and free!)
Featured Schools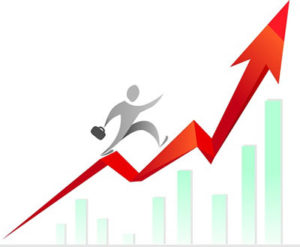 Bureau of Labor Statistics Information
The best way to learn about the salary and job outlook for a dietitian in your state is to examine the information provided by the Bureau of Labor Statistics. Periodically, the BLS gathers data about various professions across the country, including average salaries and projected job growth. The most recent numbers provided by the BLS were gathered in 2014.
As of 2014, there were 66,700 dietitians and nutritionists employed across the country. By 2024, the BLS projects there will be 77,700 professionals in this field. This translates to a 16% growth rate, which is faster than average.
When it comes to salary, the BLS states that the 2015 median pay for a dietitian was $59,910 per annum, which is an hourly rate of $27.84. The state with the highest mean annual wage for a dietitian is California, where you can potentially earn $72,320 per year.
Discover health and nutritionist programs that are a match for you!
Improving Your Salary Prospects
There are several ways that you can improve your potential salary if you're interested in a career as a dietitian. For instance, you could pursue advanced educational opportunities. The majority of dietitians will possess a bachelor's degree, so earning a degree above this level can both improve your job access and help you to earn a higher salary.
Another way to improve your earnings is to gain experience in the field. This can include engaging in continuing education once you have earned employment as a registered dietitian. With an advanced degree and a wealth of dietetic experience, you can easily improve your salary as a dietitian.
As you can see, both due to salary and future job openings, becoming a dietitian is an exciting career choice. Once you've earned your degree and earned your license, you can begin working as a registered dietitian.