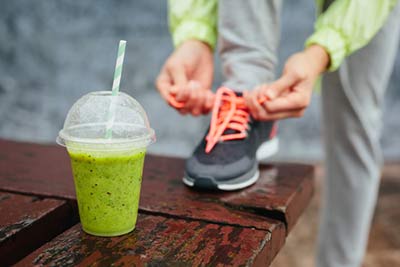 Annual holidays are when we celebrate with loved ones. The most highly anticipated part of festivities with loved ones is typically the smorgasbord of food. While wrapping up the holiday season, where most let personal nutrition management fall to the wayside, it is necessary to ensure that managing your nutrition becomes a reality, not a resolution.
Not but a week ago, we were at the time between Christmas and the New Year with those leftovers calling our names from the fridge. Pie and coffee for breakfast? Yes, please! Perhaps some dressing and sweet potato casserole for lunch? Obviously. A strange mashup of all remaining leftovers for dinner? Sounds good and simple enough to me.
According to the Oxford Dictionary, nutrition is defined as:
food or nourishment
the process of providing or obtaining the food necessary for health and growth
the branch of science that deals with nutrients and nutrition, particularly in humans
We all know that nutrition is a crucial component of managing our overall health. Many people tend to focus only on exercise or nutrition, but not on both. It is also a common misconception that being nutritious means dieting, which could not be more false: dieting is extremely harmful to one's nutrition.
Healthy Holiday Eating Roadblocks: New Year, Same Roadblocks
Some contributing factors that make it even more daunting to eat healthy during the holidays include travel, parties, and routine disruption in general. For the span of a few weeks, poor nutrition can wreak havoc on your nutrition management. This lengthy timeframe lends itself to lingering temptations around every office holiday party, family dinner, or exit on your annual family road trip.
It is easy to make excuses to let go of yourself nutritionally during the holidays, and you are not the only guilty one. Much of the overindulgence that occurs during the holidays is related to stress. A previous survey by the National Alliance of Mental Illness (NAMI) showed 63% percent of people report feeling too much pressure during the holiday season.
Some commonplace holiday season excuses we give ourselves to over-indulge include:
"This opportunity only presents itself a few times a year, so it is okay to indulge."
"We have to get fast food at a less healthy drive-thru because we're on the road/with kids/the other lines are too long."
"Alcohol is just liquid, so the calories don't matter."
Are these roadblocks not everyday, common roadblocks that we face? The idea that a resolution to improve nutrition and avoid roadblocks to do so will magically stick is unrealistic: it is imperative to ensure that your poor holiday nutrition management does not come with you into the New Year of 2022.
From New Year Resolution to Lifetime Solution
According to an online survey by Statistaᣳ, about fifty percent of the most popular resolutions made each year are health-related. In addition to losing weight and quitting smoking, they include eating healthier foods, getting fit, managing stress, and drinking less alcohol. About half of Americans wanted to start 2021 by getting in shape. The most popular New Year's resolution was "doing more exercise or improving my fitness", which was pointed out by 50 percent of respondents (link), while 39% had the resolution to "improve my diet".
31% of survey participants plan on making resolutions for 2021 while 19% are still undecided.
The most popular resolutions for 2021 are exercising more and improving fitness (50% of participants), losing weight (48%), saving money (44%), and improving diet (39%).
Of those that made a resolution in 2020, 35% kept all their resolutions, 49% kept some of their resolutions, and only 16% failed at keeping any of their resolutions.
During those midnight fridge raids over the holidays, you were probably thinking, "We are so close to the new year, I might as well just start focusing on my nutrition next year!" Thinking this way often leads to what is best known as a New Year's Resolution. Not to rain on your "New Year, New Me" parade, but the statistics surrounding New Year Resolutions might have you rethinking the efficiency of a resolution at all.
Exchanging Resolutions for New Reality
According to an article(2) cited by Forbes, what is needed to go from a resolution to reality is self-discipline. "Essentially, you build self-discipline by willfully enduring the transient discomfort of changing who and what you are. You're not born with self-discipline; you acquire it. Like a muscle, you need to develop your self-discipline muscle, one challenge at a time. Starting today, instead of reflexively feeling a need to minimize or escape the friction involved in change, recognize instead the need to endure it. Bottom line: Don't bail!"
To sum it up:
Thinking of nutrition in relation to a resolution leads to a build-up. It begins with a New Year while bidding farewell to the prior. What goes up must come down.
This kind of mindset will create a superficial, short-term "resolution", as opposed to a long-lasting "solution" to the actual issue at hand: poor nutrition management.
Looking at nutrition management as part of a lifestyle, and not a one-time decision is how to set yourself up for success.
*ᣳWhat Are Your 2021 Resolutions? 12/20/2021 https://www.statista.com/statistics/378105/new-years-resolution/
*(2)Discover Healthy Habits: New Year's Resolution Statistics (2021 Updated)
https://health.usnews.com/health-news/blogs/eat-run/articles/2015-12-29/why-80-percent-of-new-years-resolutions-fail