Pennsylvania is a leading producer of many of the nation's most important food. For example, Pennsylvania produces more mushrooms than any other state, and is the fifth largest producer of milk. However, because Pennsylvania is known as the 'Snack Food Capital of the World', its citizens may need a little help with proper nutrition, which is why you might be considering a career as a registered dietitian.
To work as a dietitian in Pennsylvania, you must meet the requirements of the Pennsylvania State Board of Nursing and be licensed by the state.
Requirements to Become a Dietitian in Pennsylvania
Basic Requirements
Age: Dietitians in Pennsylvania must be over the age of 18.
Education: Completion of at least a bachelor's degree from an accredited university.
Licensure: You must be approved by the state of Pennsylvania to use the title of a licensed dietitian-nutritionist (LDN).
Degree: Your degree should have a major course of study in food management systems, human nutrition, food and nutrition or dietetics.
Experience: You must achieve 900 hours of dietetic work experience under the direct supervision of a registered dietitian.
Exam: Earn a passing grade in the Commission on Dietetic Registration (CDR) certification exam.
Citizenship: A legal alien or a US citizen can apply to become a LDN in Pennsylvania.
Find schools and get information on the program that's
right for you.
(It's fast and free!)
Featured Schools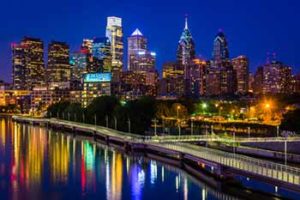 Additional Requirements
Background Check: If you indicate on your application that you have been subject to professional discipline or have been convicted of any felonies or misdemeanors, you will need to undergo a criminal background check before your license will be approved. This will include child support enforcement.
Application Process
Licensure: Your license will be submitted to the Pennsylvania State Board of Nursing along with a $45 application fee. You will need to have your academic transcripts mailed directly to the Board from the awarding institution. A letter of verification from the CDR of you registration/test score must also be sent for the board. Licenses last for two years and require 30 continuing education hours prior to renewal.
Degrees Related to Dietitians
Prospective dietitians have many degrees to choose from. For example, dietitians can pursue degrees in dietetics, nutritional science, clinical nutrition, human nutrition and nutritional education.
Discover health and nutritionist programs in Pennsylvania that are a match for you!
Major Cities in Pennsylvania
1.5 million people call Philadelphia home, easily making it the largest city in Pennsylvania.
Pittsburgh is the next largest city in this state with 300,000 residents.
Allentown has 118,032 and is the third largest Pennsylvania city.
What Does a Nutritionist Do?
There are many tasks that a nutritionist will be responsible for, almost all of them focused on improving their client's eating habits. Gauging a client's nutritional needs, developing a meal plan and keeping track of a client's progress are all responsibilities of a nutritionist and a dietitian.
Nutritionists can also develop meal plans for large institutions like schools, prisons and hospitals.
Community education is another possible career path for a nutritionist. Nutritional educators inform individuals, groups and communities about the latest nutritional guidelines and habits of healthy eating.
Related Careers
A few careers that are closely related to dietetic work include dietetic technicians, nutritionists and food management service professionals.
Employment Numbers in Pennsylvania
The Bureau of Labor Statistics documented that there were 2,790 dietitians working in Pennsylvania in 2015, which is the most recent year that data was recorded.
Salary Ranges in Pennsylvania
If you choose to work as a dietitian in Pennsylvania, you can expect an average yearly salary of $54,790.
Pennsylvania Dietitian Links
Nutritionist and Dietitian Programs in Pennsylvania
Get Your Degree!
Find schools and get information on the program that's right for you.
(It's fast and free!)
Choose your area of study and receive free information about programs you are interested in. Qualified nutritionists and dietitians often pursue a bachelor's degree before attempting certification. Though both deal exclusively with nutrition, food, and dietary choices, nutrionists and dietitians do have different roles. Request information from multiple schools to find the best program and educational opportunity for you!