If you're looking to work as a nutritionist or dietitian it's vital that you understand the specific laws in your state. Without the right knowledge of laws and regulations you run the risk of getting into real trouble, as in most states it's illegal to perform any sort of nutrition counseling on a professional level without meeting strict requirements for certification or licensure.
Understanding how nutrition laws work is vital to your career as a dietitian or nutritional counselor of any kind. Explore an overview of nutrition laws to give you a head start on how to start on the road to becoming a certified dietitian in your state.
Overview of Nutrition Laws
There are 13 states where it is illegal to perform any sort of individualized nutritional counseling, unless you are licensed or exempt. In these states, only Registered Dietitians (RDs) can be eligible to become licensed. These states include:
Maine
Ohio
North Carolina
Tennessee
Alabama
Mississippi
North Dakota
South Dakota
Nebraska
Kansas
Wyoming
Iowa
Missouri
In 7 states, only those who are licensed or exempt can perform individualized nutritional counseling, but there is a path for licensure that does not require becoming a Registered Dietitian. These states include.
Delaware
Maryland
Georgia
Florida
Illinois
Minnesota
Montana
Find schools and get information on the program that's
right for you.
(It's fast and free!)
Featured Schools
In 11 states, anyone can perform individualized counseling for nutrition, with no licensure or registration required. These states include:
New York
Rhode Island
Connecticut
New Jersey
Pennsylvania
Virginia
Michigan
Arizona
Colorado
Washington
Alaska
In all remaining states, it is legal for anyone to perform nutritional counseling services without licensure, but RDs can become state recognized, this increasing their relevance in the field and improving their chances to make a good living in the field.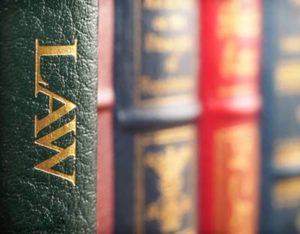 Becoming a Registered Dietitian
It's clear that no matter in which state you live, taking the path to becoming a registered dietitian, or RD, is your best bet at making a great living as a dietitian, regardless of the individual laws of the state. If nothing else, becoming an RD gives you a head start on licensure, certification or recognition in the state in which you reside and practice.
There are essentially five steps to becoming an RD under the Academy of Nutrition and Dietetics. These begin with completion of a bachelor's degree from an ACEND-accredited educational program. You will then need to complete at least 1,200 hours of supervised internship work at an ACEND-accredited practice.
Discover health and nutritionist programs that are a match for you!
Third, you'll need to successfully complete the registration exam for the Commission on Dietetic Registration. Next, you'll undertake the steps to gain licensure or certification in your individual state. Finally, you'll need to maintain a certain number of continuing education credits to keep up your licensure.
Check Your State's Guidelines
If you're interested in pursuing this career path, you'll want to check your state's individual guidelines for licensure, certification or recognition. Take a look at the state pages we maintain for this outstanding career, and get started today!