It seems like there's a new food trend every day. Luckily, there are professionals like nutritionists who can help answer individuals' questions about the latest fad diets. Nutritionists are experts in food and nutrition and can help people create menus and choose the right things to eat as well as educate them about how certain foods impact one's health.
If you are interested in pursuing a career as a licensed nutritionist, you can help address the obesity epidemic and direct people to better, healthier eating habits. Also, the profession is expected to grow by 16 percent until 2024, according to the Bureau of Labor Statistics, so now is a great time to enter the field.
There are certain requirement necessary for those interested in obtaining licensure as a nutritionist. Currently, 30 states require this licensure in order to practice as a nutritionist, so be sure to check the necessary qualifications where you live.
Nutritionist Job Duties
As an expert in nutrition, a licensed nutritionist will work with patients to assess their current dietary habits, develop food plans around their specific needs and monitor how they progress after implementing these new plans. In addition to working with individual patients, nutritionists may also participate in public outreach programs. For example, nutritionists often visit schools or businesses to speak to groups about good nutrition and how proper foods can help prevent certain health issues.
Find schools and get information on the program that's
right for you.
(It's fast and free!)
Featured Schools
For patients with more specific medical problems such as diabetes or certain types of cancer, a nutritionist can work closely with them to help them choose the best foods to improve their health and general well-being.
Nutritionists work in a variety of settings. They can be self-employed or they can work in environments like hospitals, schools or private practices. Demand for nutritionists has grown as people seek education about the pros and cons of certain diets and how they impact health. Growing awareness and education around food allergies or disorders such as celiac disease has also made careers in nutrition especially appealing.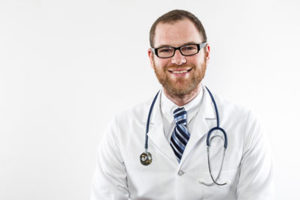 Educational Requirements for Nutritionists
To become a nutritionist, you must first complete, at minimum, a bachelor's degree program in a health-related field. Undergraduate programs in dietetics, nutrition, food service management, biology, chemistry, anatomy, psychology and more all lend themselves to a career as a nutritionist.
Obtaining Licensure as a Nutritionist
Once you've earned a relevant degree from an accredited college or university, you will have to meet your state's specific requirements in order to earn licensure. Credentials for licensed nutritionists are administered by the Commission on Dietetic Registration.
Discover health and nutritionist programs that are a match for you!
The Commission generally requires that, in addition to earning a bachelor's degree, you have completed a supervised practice program, passed the national exam and fulfilled necessary continuing education hours. For nutritionists with a master's or doctoral degree, you may earn licensure by completing 1,000 hours of professional experience.
Once you have become a licensed nutritionist, you are responsible for staying up-to-date on the latest news, technology and research within the field. Successful licensed nutritionists continue learning throughout their careers and bring these new, advanced approaches to their work.